Report by Kardelen Günadyin and Dieter Plehwe
Summary:
Think Tank Research Network's first report looks into the emerging 'legal turn' in think tanks in Europe by focusing on the Centre for European Policy (CEP), the Freiburg-based ordoliberal think tank. The report shows that the CEP's systematic evaluation of the EU's policies serves the interests of industry groups and business associations as well as underlines the normative function of legal service provision as a novelty for critical think tank studies.
Podcast with Dieter Plehwe
Dieter Plewe discusses the historical background of the emergence of the Mont Pèlerin Society, its changing influence over the last decades, its members and strategies. The podcast repeatedly revolves around the question of the differentiation and autonomy of neoliberal doctrine. Is the so often invoked end of neoliberalism really in the foreseeable future?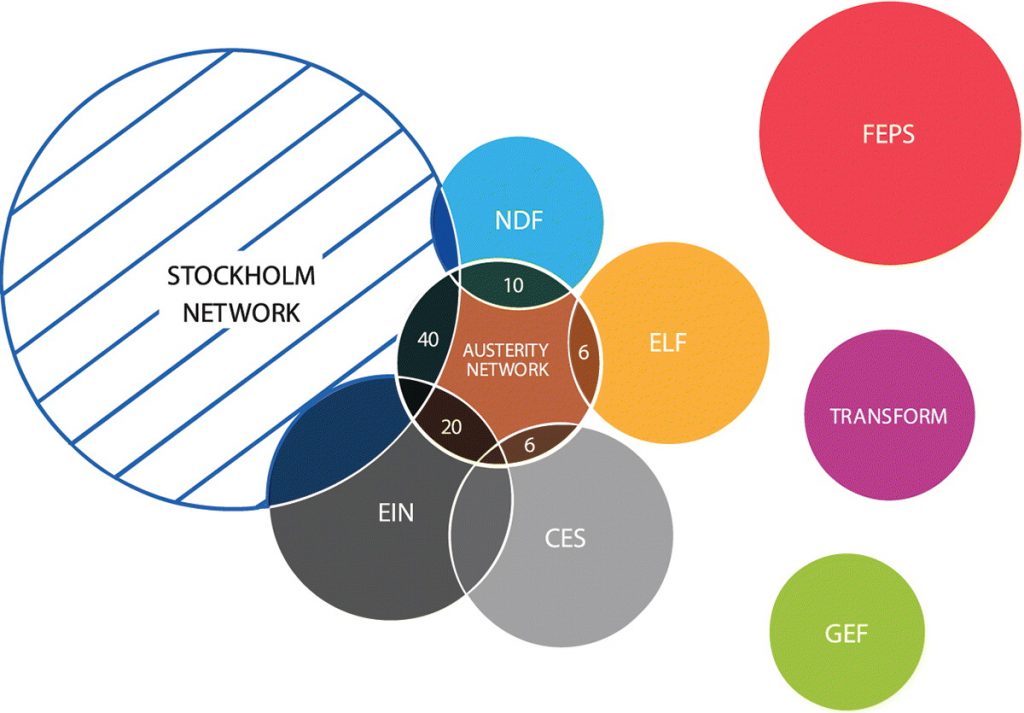 Journal Article by Dieter Plehwe, Moritz Neujeffski
and Werner Krämer
Abstract
Austerity has become a key term in economic and social policy debates. Although austerity has been contested both in terms of economic theory and policy-making, it has been remarkably resilient. This resilience has been explained, for example, in structural and institutional terms by the rise of the 'debt state'. Other explanations have emphasised the strength of austerity ideas rooted in 'ordo-liberal' economic theory. Following the insights of science technology scholarship and its emphasis on the social co-production of authoritative knowledge, this article proposes a stronger focus on organisations and their links across nation state borders for an explanation of the stability of austerity capitalism and the thinking underpinning it. The scrutiny of think tank networks, the article proposes, can help bridge the gap between ideational and structural explanations.